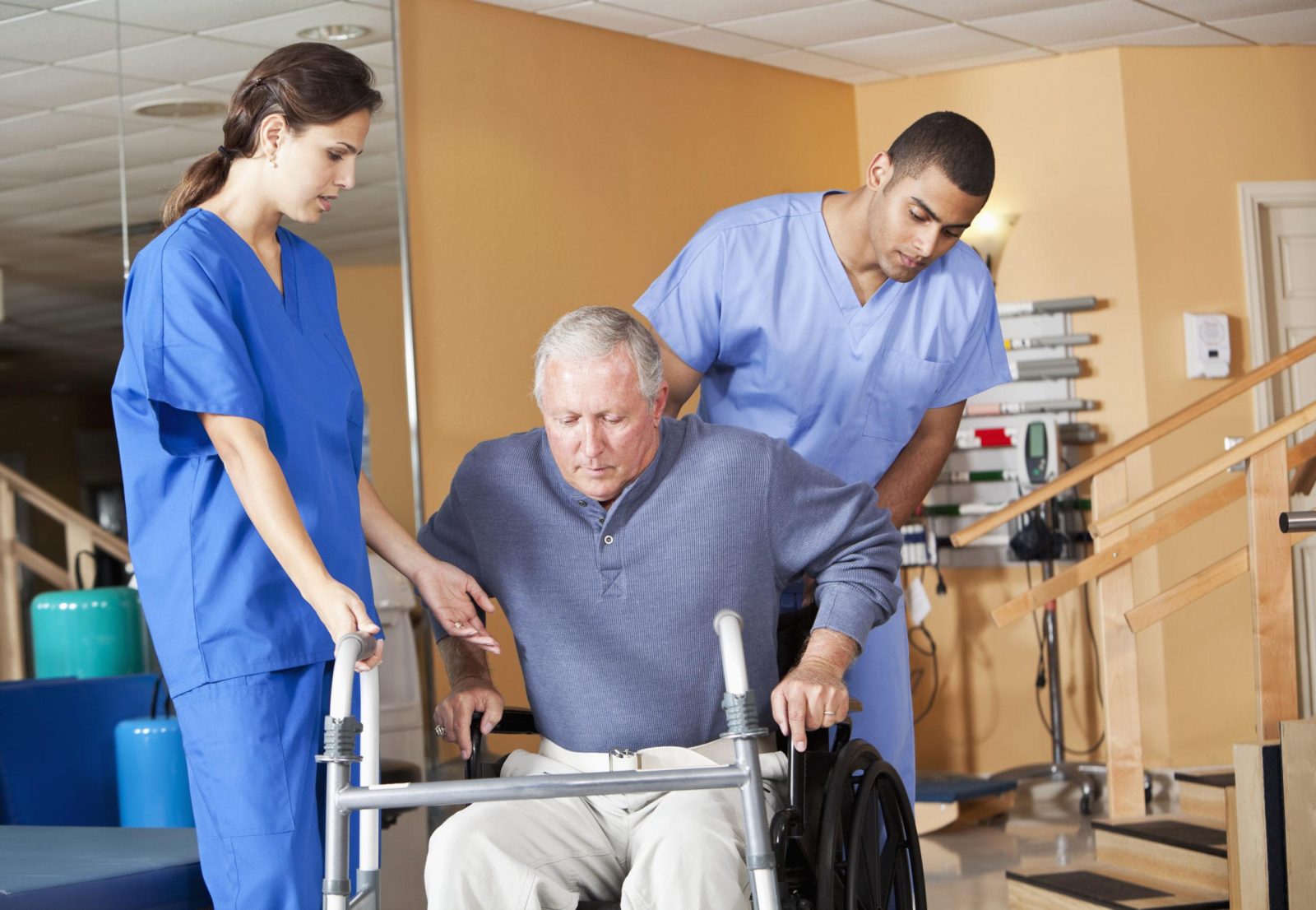 The Rehabilitation Department at Terrace Healthcare Center provides comprehensive Physical Therapy, Occupational Therapy, Speech Language Pathology services to qualified patients with a variety of neurological and orthopedic disorders as well as to patients recovering from surgeries or simply recovering from a prolonged hospital stay.
Our rehabilitation staff offers services to both younger and older populations. We feel that this demonstrates the diversity of our clientele: different ages, different disorders, different needs, but all with the same goal: to make a difference; to help patients live up to their functional potential.
Our Physical and Occupational Therapists work closely with patients' families, doctors, nurses, orthotic and prosthetic labs, wheelchair and medical equipment vendors and representatives utilizing the most advanced technologies to assure that all patients' needs are met. Our Speech Language Pathologist can provide a variety of speech, language and swallowing services so that our patients can return to as independent and fulfilled life as possible.
At Terrace Healthcare Center, we believe that therapy happens both inside and outside the gym. It is therefore incorporated into the resident's full day by interdisciplinary team consisting of medical and nursing professionals, activity experts, social workers, dietary staff as well as traditional therapists. Our team approach facilitates a faster recovery and a more realistic practical method of treatment that insures continued success when our residents are discharged from our facility.