Age-Related Erectile Dysfunction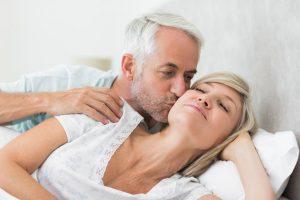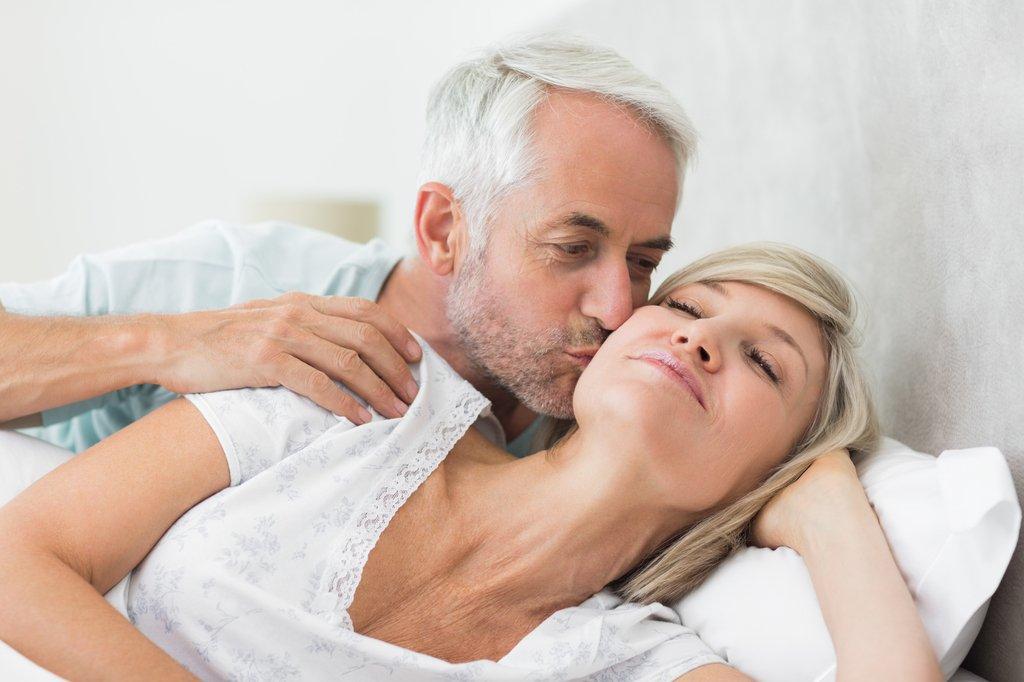 Despite the fact that over the past couple of decades, erectile dysfunction has become quite widespread among relatively young men, it is age-related erectile dysfunction that remains the most common problem with potency. Between the ages of 40 and 60, about one in three men have difficulty achieving or maintaining an erection. Among men of the age group 65+, every second has some kind of potency disorders. These data are approximate, since the collection of statistics on intimate male problems is very difficult due to the fact that many men don't seek medical help, preferring to self-medicate or let the situation take its course.
Causes of ED in Elderly Men
Medically reviewed by: Dr. Drew Fehsenfeld
It is noteworthy that the male reproductive system doesn't have a "retirement" date, unlike the female one, which, at least in terms of childbearing, is strictly limited by the framework of the fertile period, which lasts up to a maximum of 50 years of age. Despite the fact that the level of male sex hormones inevitably decreases with age, while maintaining the health of the whole body, a man can have sex at least at 70, even at 80 years old, and have children. Another thing is that very few people at such a respectable age can boast of the absence of any organic causes of erectile dysfunction.
If we consider organic disorders, and not psychological problems, then the most common of them include:
Problems with the cardiovascular system, especially hypertension and atherosclerosis
Overweight
Hyperlipidemia
Diabetes
Side effects of taking various drugs, such as drugs for the treatment of arterial hypertension, antiarrhythmic drugs, etc.
Untreated inflammatory processes of the genitourinary system, the consequences of previous sexually transmitted diseases
Postponed operations on the pelvic organs
Chronic prostatitis
Solutions for Erectile Dysfunction in Elderly
The best treatment for any disease is prevention, which consists in maintaining a healthy lifestyle. Erectile dysfunction in older men is no exception to this rule. For men's intimate health, it is especially important to keep the body in good physical shape. A recent study titled "Association between Frailty and Erectile Dysfunction among Chinese Elderly Men" [1] confirmed a strong association between frailty among elderly men and the prevalence of erectile dysfunction. It has been proven that the presence of sufficient muscle mass helps to reduce the rate of decline in testosterone levels and helps to prolong the period of active sex life.
It is important to give up bad habits: smoking, alcohol abuse, taking narcotic substances, as well as excessively using even relatively harmless drugs. Contact the doctors in time if you suspect any chronic diseases and carry out their treatment in accordance with the recommendations of the doctors. In addition, it is important to observe the daily regimen, not neglect rest, avoid stressful situations if possible and have a regular sex life.
If the symptoms of erectile dysfunction have already started to appear, it is important to prevent the development of the disease and start treatment in a timely manner. Modern medicine offers effective treatment options for ED, the most common of which are PDE-5 inhibitors, mainly Viagra, Cialis and Levitra. And for men over 50 years old: Vilitra, Cialis Professional or Cialis Super Active [2]. They are effective against erectile dysfunction caused by both psychological and physiological factors, as well as their combination. However, treatment for ED in older men has its own characteristics. In most cases, there is a need not only to reduce the symptoms of ED, but also to treat the underlying conditions that lead to potency problems. Necessary measures may include lowering blood sugar levels, lowering the level of "bad" cholesterol, normalizing dopamine production, stabilizing blood pressure, conservative or surgical therapy for benign prostatic hyperplasia (BPH), complete cure of existing sexually transmitted diseases under strict control carried out with the help of analyzes.
Despite all the modern advances in medicine, even with a healthy lifestyle and minimizing concomitant diseases, it is impossible to achieve such that all men of a given age have equally good potency. The sexual constitution has a significant effect on the likelihood of erectile dysfunction in men over 60 years of age. It is determined not only by the level of sex hormones (otherwise the use of testosterone replacement therapy, TRT, would have been a universal solution), but also by the psycho-emotional characteristics of each personality.
Different men have different needs for sex. In addition, the level of erection and frequency of intercourse, which is the norm or even a feat for one 70-year-old man, will upset another who is used to a more active sex life. In each case, the therapy should be selected individually, taking into account the general health of the patient and what kind of potency improvements he wants to achieve. For most older men, PDE-5 inhibitors therapy (like Vidalista, Vilitra [3] and etc) and lifestyle changes are effective, reports Medical News Today. If it is ineffective, one can resort to intracavernous injections, but men prefer to use this method as a last resort, if they decide to seek its help at all.